© Race Dog Photography

Photographs/ IMAGES are copyrighted under Federal Copyright law and it is illegal to make copies or reproductions in any way, including posting on a web page, without the written permission from the photographer.



Photo order inquiries

may be e-mailed to:

* HERO  CARD  Viewing Area *

Max Zachem

MRS Hero Card.

" FRONT "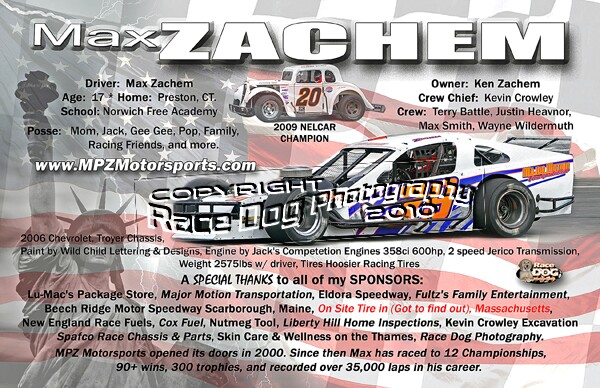 CUSTOM made HERO CARDS by Race Dog Photography.

* GREAT FOR:

* SPONSOR RECOGNITION.

* Pit Party Autographs.

* Car Shows / Displays.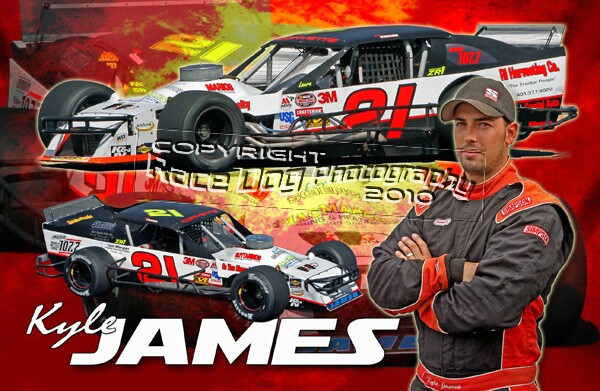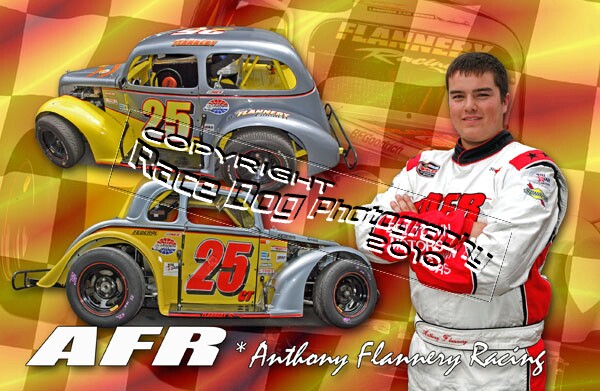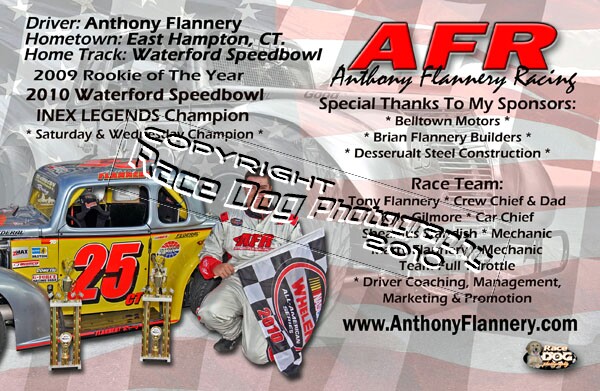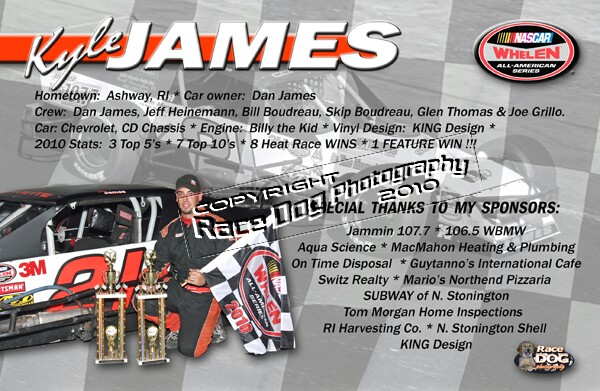 These are CUSTOM  DESIGNED Hero Cards, allowing 2 author changes free of charge....... Shipping is extra.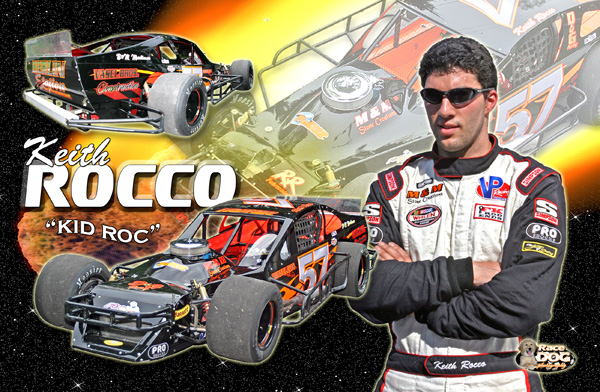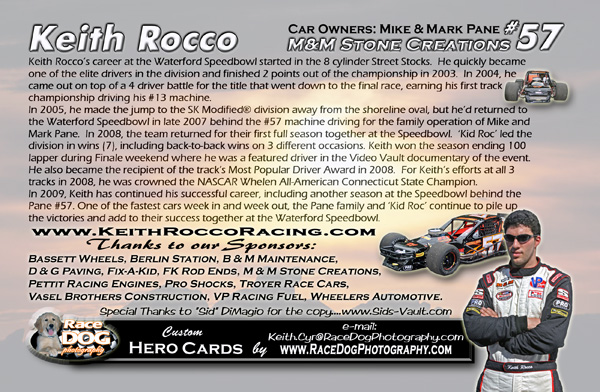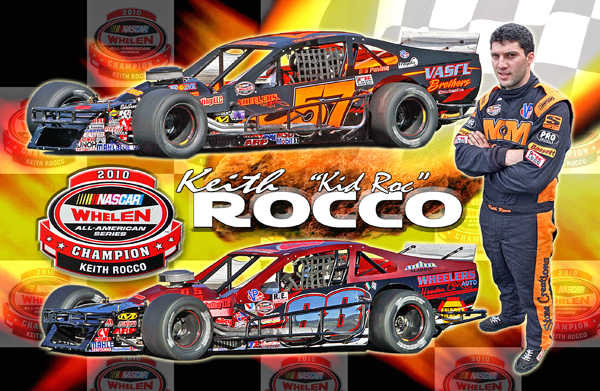 2010 NASCAR Whelen All American Series NATIONAL CHAMPION.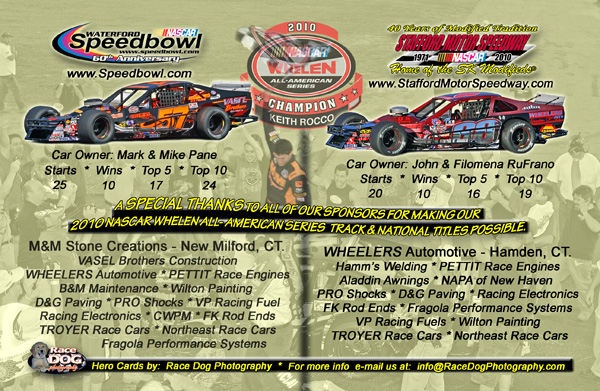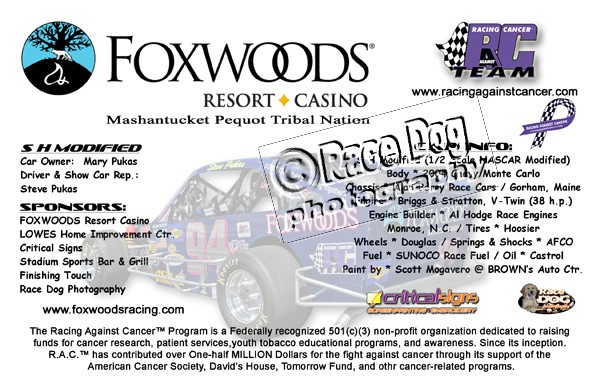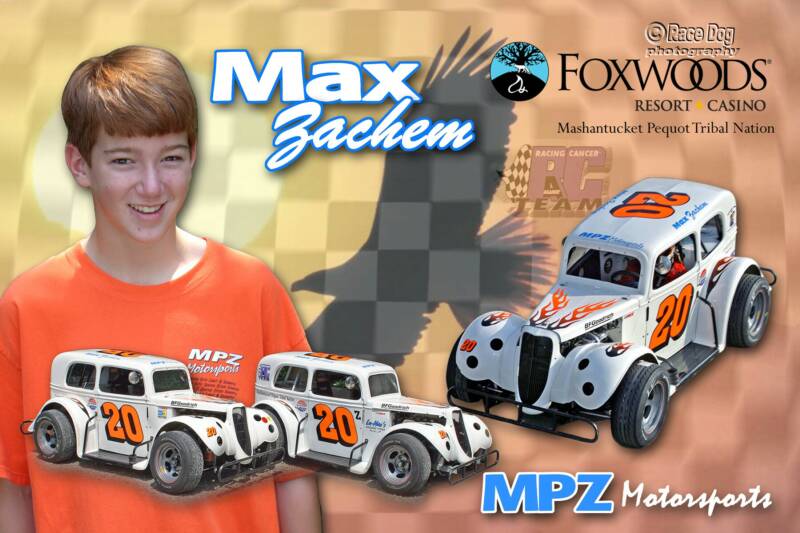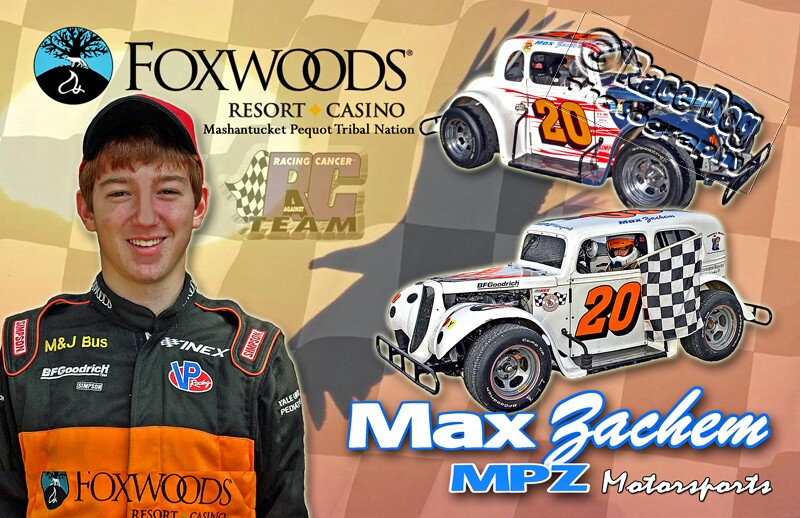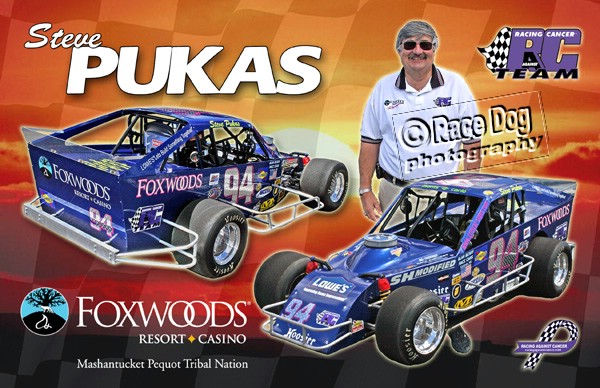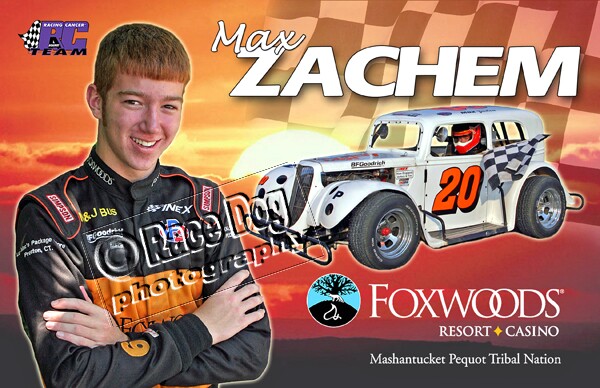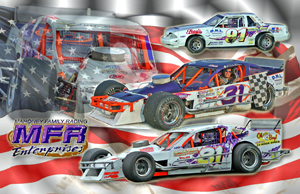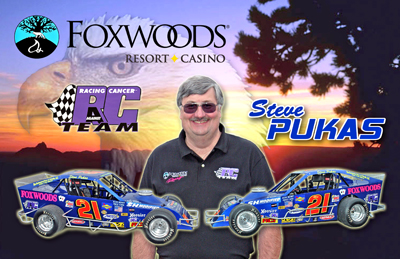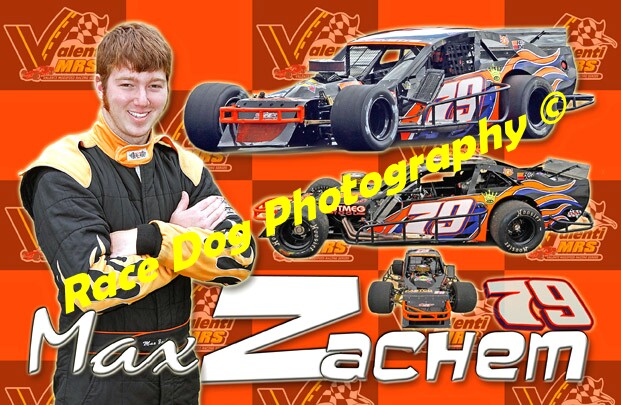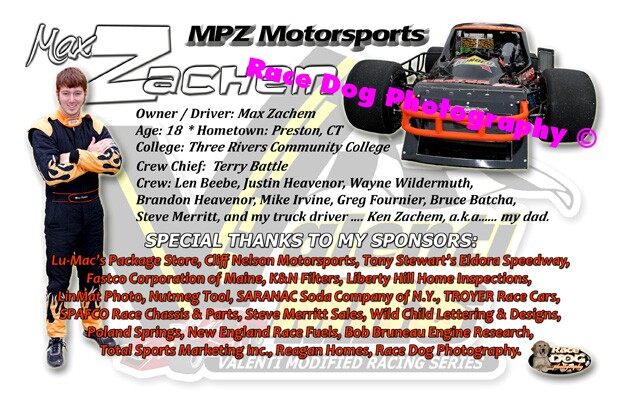 Corey Coates and his New England Truck Series racer..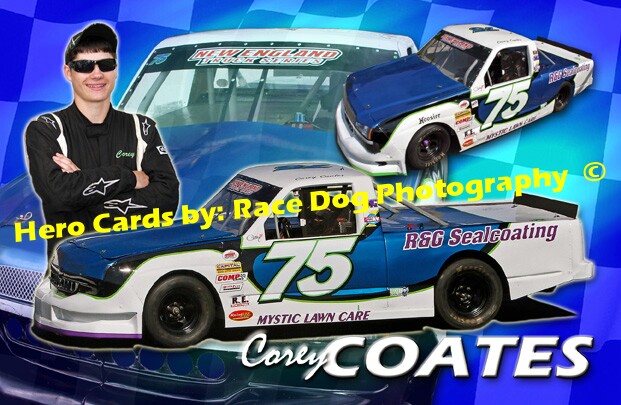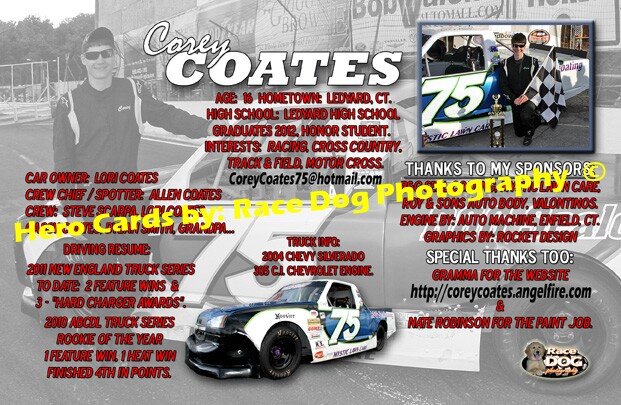 Anthony Flannery and his Waterford Speedbowl Late Model..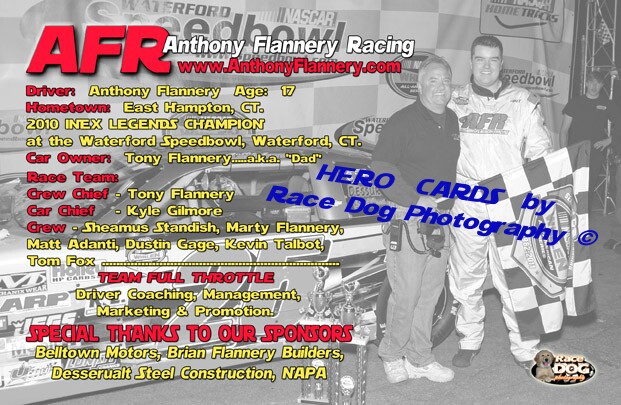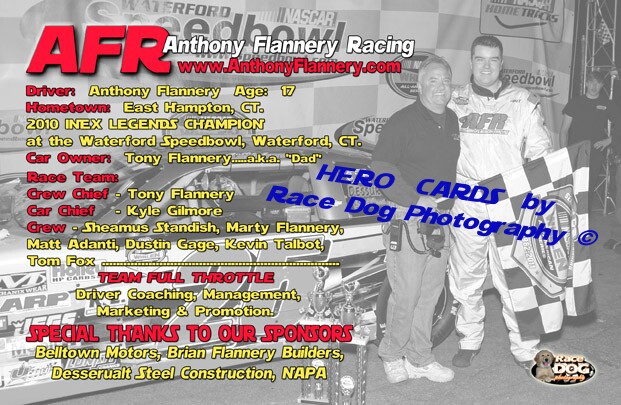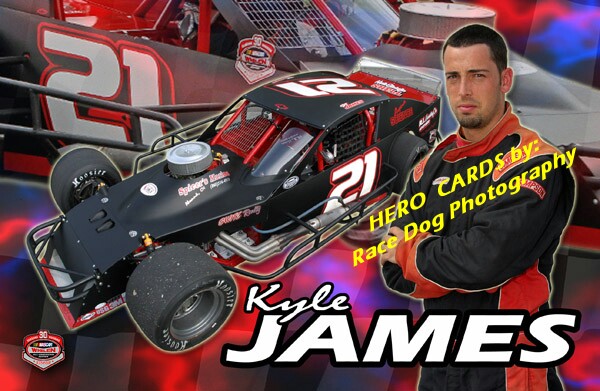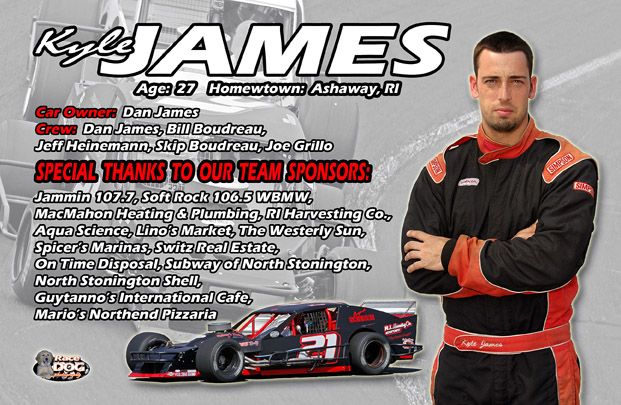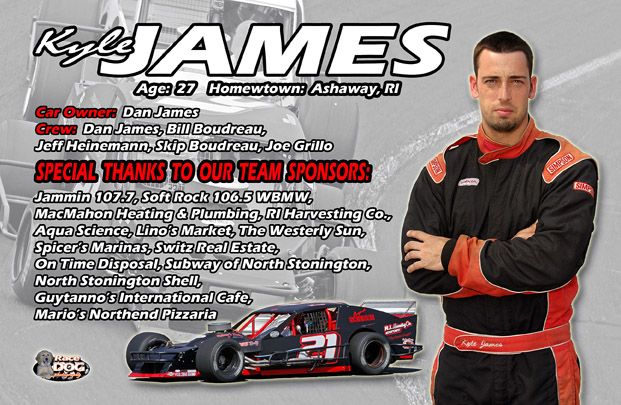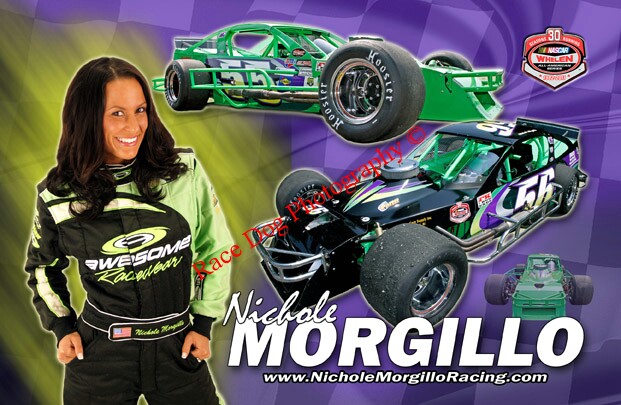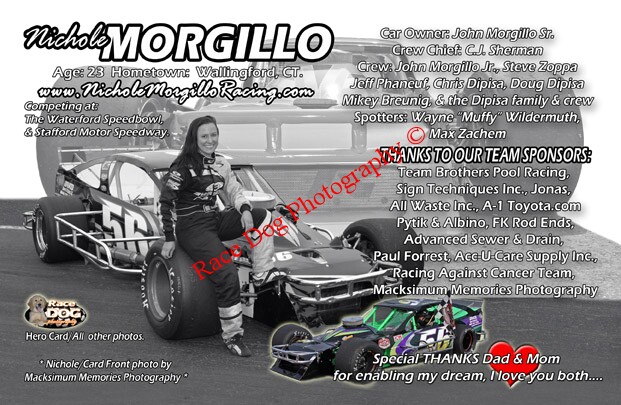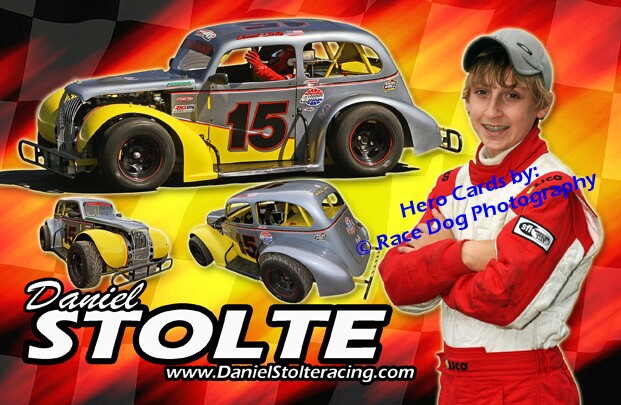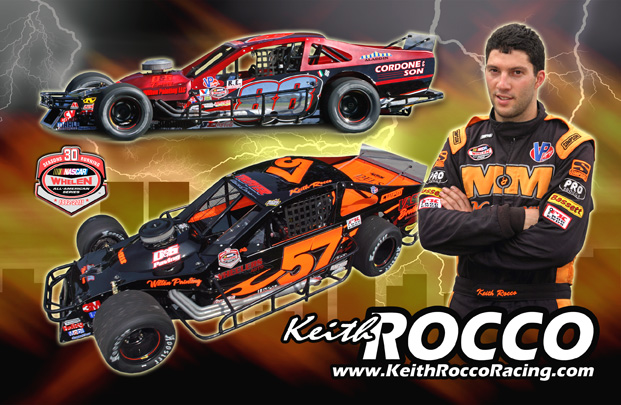 Hero Cards by:

Race Dog Photography

HERO CARDS by:

Race Dog Photography

HERO CARDS by:

Race Dog Photography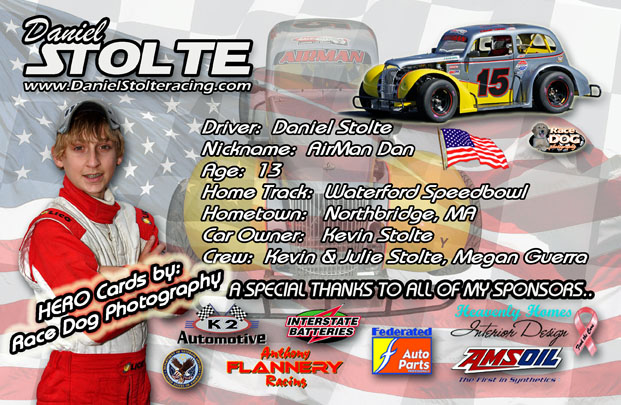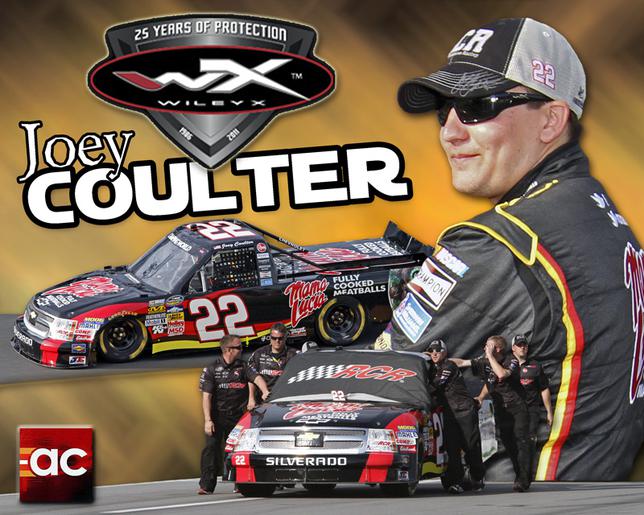 A SPECIAL thanks to ACCELERATION  COMMUNICATIONS, and to WILEYX Eyewear..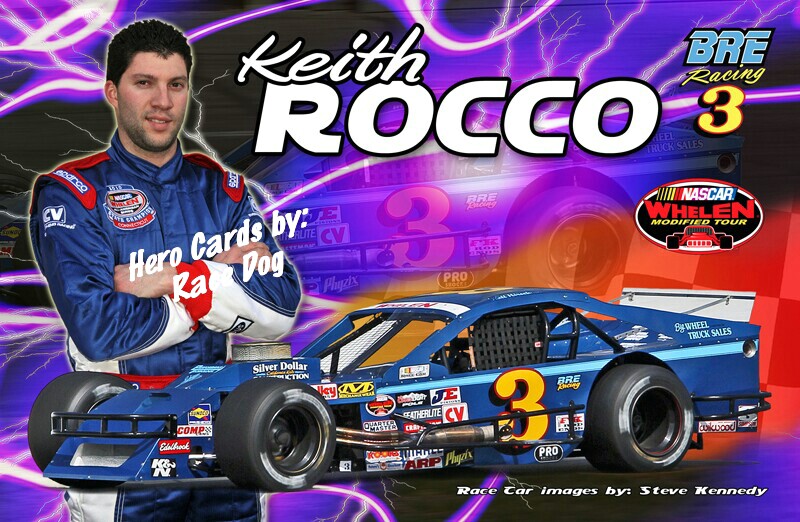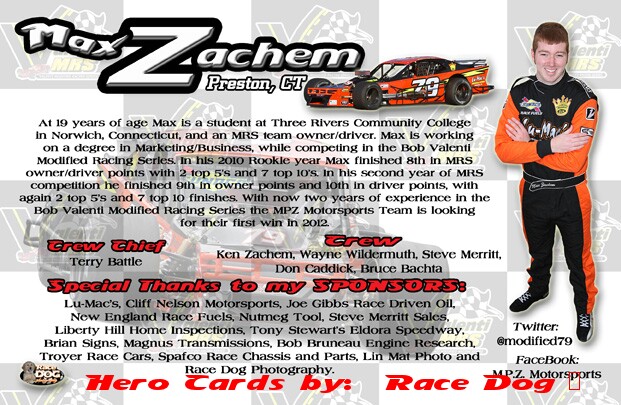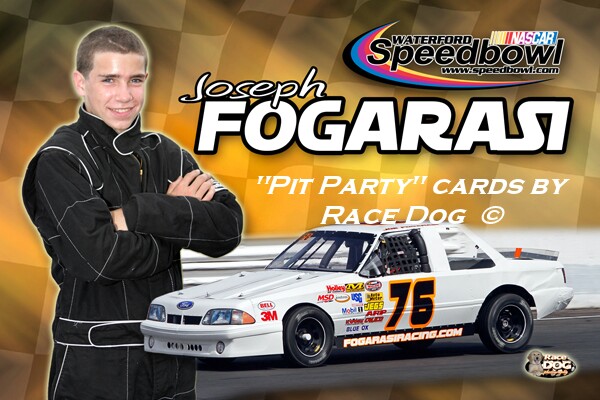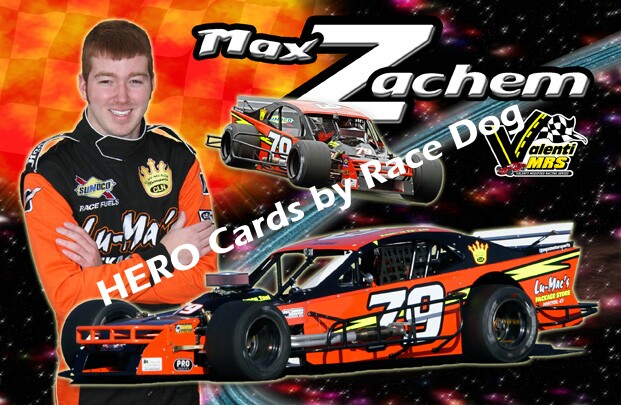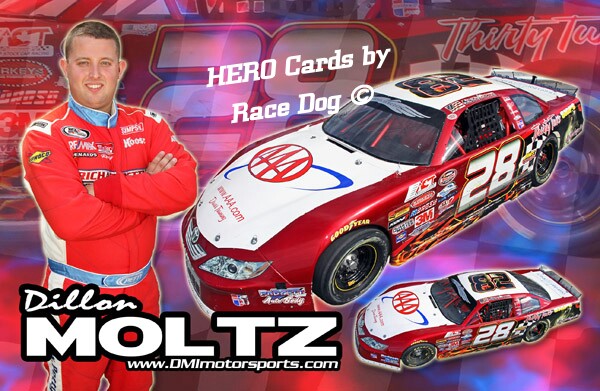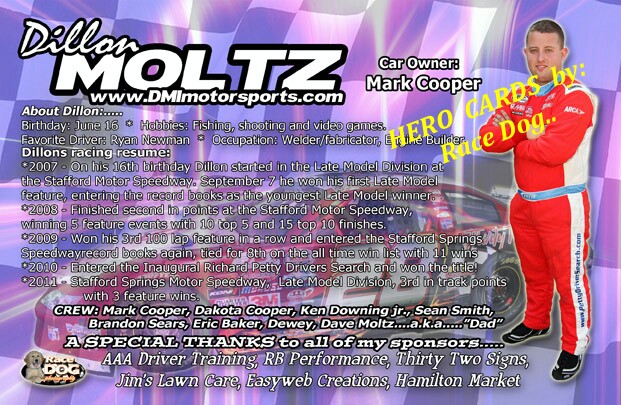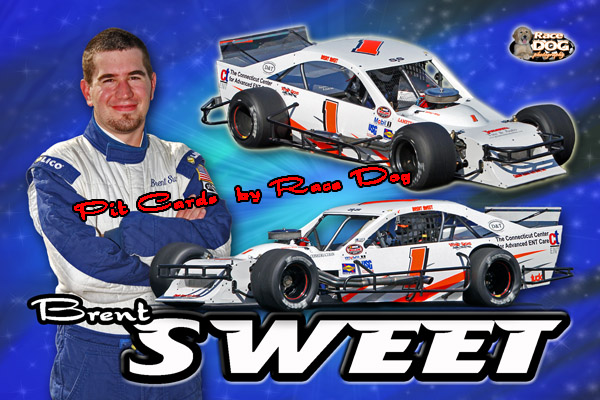 Diego's Sponsor Composites...

Click on each frame ... It then will open into a larger size for viewing.

SPONSOR Composites for Brent Sweet....

Click on each thumbnail to show you a LARGER version...

Pit Party Card for:  Johnny O'Sullivan