Hero / Autograph cards

custom made to your liking.

Photos:

4x6 =     $.oo ea.

5x7 =     $.oo ea.

8x10 =   $.oo ea.

11x14 = $.oo ea.

16x20 = $.oo ea.

20x30 = $.oo ea.

Keychains = $.oo ea.

Mouse Pads = $.oo ea.

Puzzels = $.oo ea.

Pit Party SPECIALS:

** Each photo card consists of TWO Images

 PLUS the DRIVERS NAME.**

Max Zachem and his 

LuMac's sponsored 

Valenti Modified Raceing Series race car..

Mahoney Family Racing Enterprises

PLEASE NOTE:

$5.00 will be added to

ALL MAIL ORDERS 

for USPS Priority Mail

with DELIVERY CONFIRMATION. 

A few of the 

Race Dog's

Satisfied Customers...

For HERO Card pricing information 

please email me at:

© Race Dog Photography

Photographs/ IMAGES are copyright protected under Federal Copyright law and it is illegal to make copies or reproductions in any way, including posting on a web page, without the written permission from the photographer

OR CALL......... (860) 460-2892.

Shawn Monahan & Diego Monahan, Chris Williams

* New Pricing will be published soon.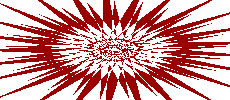 "Pit Party" 

EXAMPLES 

can be viewed on our

"Trick Stuff" 

Page.

We also do CUSTOM 2-SIDED/4-COLOR 

BUSINESS CARDS, BOOKMARKS, ETC........

CALL/e-mail US.

CHECK our "Hero Cards" page for LOTS MORE examples of our custom work....